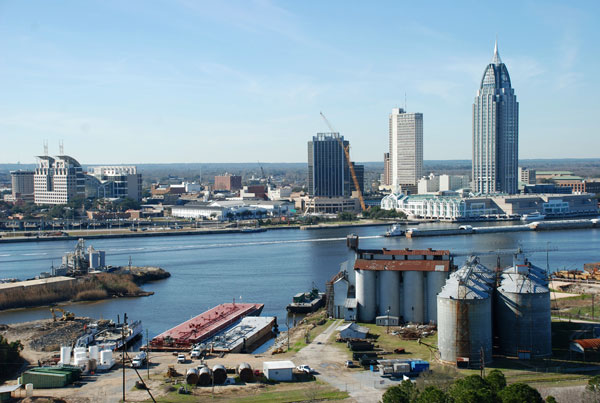 ORC's Terminal is easily accessible and always available to keep water commerce moving. We have direct access from Mobile River, Mobile Bay, Intercoastal Canal and Gulf of Mexico. For quick pump offs or large barge cleaning, ORC has transfer equipment, cleaning equipment and storage tanks staged at the terminal.
ORC's marine terminal is:
Easily accessible at Mile Marker 0 on east bank of Mobile River (latitude 30° 41.25 N, Longitude 88° 01.90 W).
Always available 24 hours a day, seven days a week, 365 days a year.
Located in protected waters so you can easily maneuver your vessel in the calm waters.
Large enough to simultaneously handle multiple barges up to 300' in length.
Capable of packaging wastes such as petroleum and chemical products for safe handling and transportation under strict DOT guidelines to a proper disposal facility.
ORC's turnkey services range from pumping off slops and gas freeing compartments to cleaning your barge for change of cargo.
All of ORC's equipment is portable. We can mobilize it to your location to provide these same services on-site.